Imagine a world where you can create, manage, and grow your online business with ease, all while focusing on what truly matters – your customers. Welcome to the world of Shopify! This comprehensive guide will delve into the features and capabilities of Shopify to help you understand its potential for your eCommerce venture in 2023. By the end, you'll be equipped with the knowledge to make informed decisions about using this powerful platform to propel your online store to success. So let's dive in!
What You'll Learn about Shopify
Shopify is a comprehensive eCommerce platform offering an array of tools, features and sales channels to help businesses launch or transition online.
Optimize your Shopify store for success with professional photos, SEO optimization, targeted ads and customer reviews.
Evaluate hosting features, design features pricing plans & payment processing fees when selecting the best eCommerce solution for your business needs.
Understanding Shopify: A Brief Overview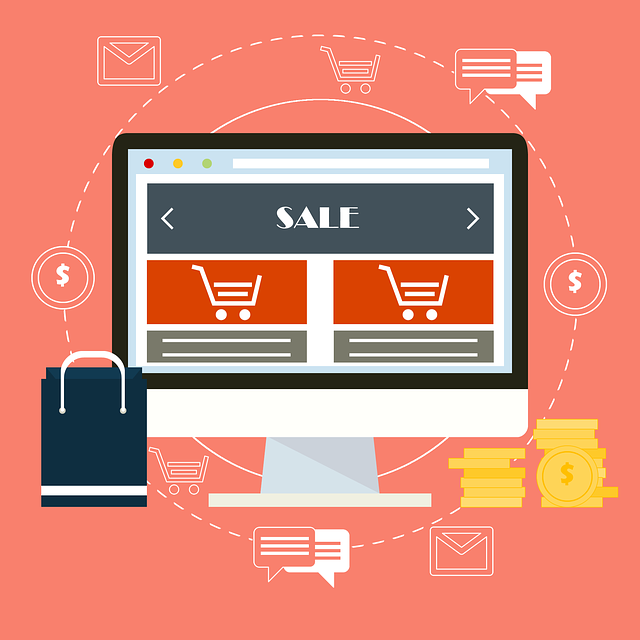 Shopify is a cloud-based eCommerce platform offering a monthly subscription for merchants to create and manage their online stores without the need for coding expertise. As one of the most user-friendly and integrated platforms available, Shopify supports multiple sales channels, allowing you to sell on social media sites, seller marketplaces, and even in-person through point-of-sale (POS) integration for retail stores and pop-up shops.
With its wide range of sales opportunities and comprehensive business management tools, Shopify is the go-to solution for businesses seeking to launch or transition to an online store. The platform offers discounted carrier rates via Shopify Shipping, ensuring a seamless customer experience from browsing to delivery.
In the ever-growing world of eCommerce, Shopify stands out for its potential for growth and cost-effective pricing. With the support and tools Shopify provides, starting an online store is easier than ever before. Are you ready to take advantage of the vast opportunities awaiting you and your eCommerce business?
From beginners to seasoned online sellers, Shopify caters to a diverse range of business needs. Whether you're looking to sell products through your own website or explore the eCommerce landscape on various sales channels, Shopify's got you covered. So, how does Shopify work? Let's explore the platform's key features.
Key Features of Shopify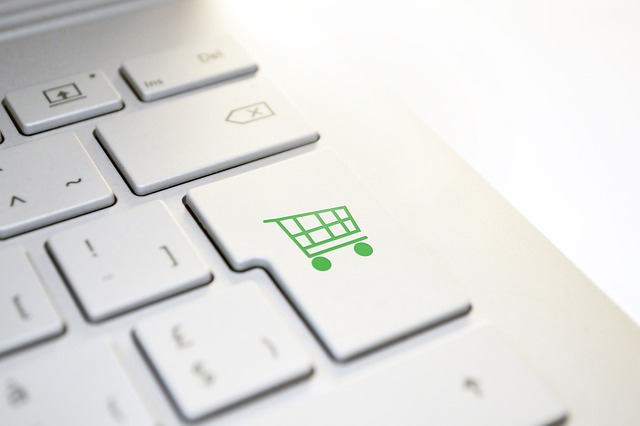 Shopify's extensive features make it the ideal platform for any eCommerce business. At its core, Shopify provides a drag-and-drop editor, customizable themes, payment processing, inventory management, order tracking, and marketing tools for online stores. The platform offers a variety of plans, from Shopify Starter for selling on social media and messaging apps, to Shopify Lite for simple eCommerce integration into your website or social media page, and even Shopify Plus for enterprise-level businesses with wholesale and global sales needs.
Shopify also allows for seamless integration with your own domain name and connection to other marketplaces like Amazon, expanding your store's reach and potential customer base. In addition to its built-in features, the Shopify App Store contains numerous apps that can add functionality to your store, further enhancing its capabilities.
With mobile-friendly design, responsive themes, and a wide range of sales channels, starting an online store with Shopify is a breeze. And with the platform's reliable web hosting and dedicated customer support, you can rest assured that your online store will be in good hands.
Setting Up Your Shopify Store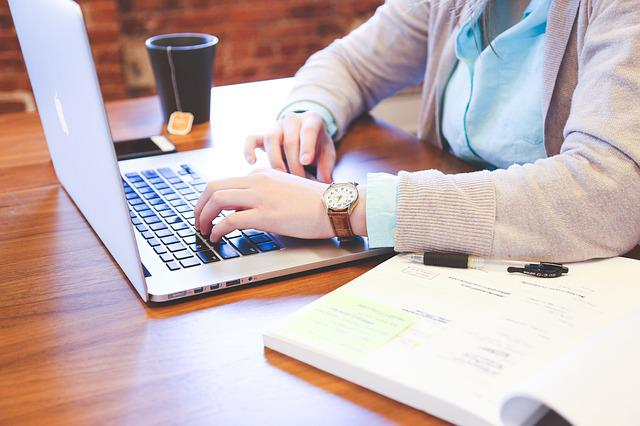 To start your journey with Shopify, simply visit the Shopify website and select "Start free trial" to begin a complimentary 14-day trial. After providing your contact information and answering a few questions about your business, you'll gain access to the Shopify dashboard, where you can select a plan and begin setting up your online store.
Setting up your Shopify store involves selecting a plan, adding products, setting up payment methods, and customizing your store's design. With the platform's intuitive interface and step-by-step guidance, you'll be well on your way to launching a beautiful online store in no time.
Shopify's cloud hosting ensures your website has minimal downtime, allowing you to focus on growing your business. And with the platform's built-in tools and support, managing your online store has never been easier.
Whether you're a small business owner or an eCommerce veteran, Shopify offers the tools and resources needed to create and manage a successful online store. So, why wait? It's time to start selling online and watch your eCommerce business thrive.
Optimizing Your Shopify Store for Success
Once your Shopify store is up and running, it's crucial to optimize its performance to ensure maximum success. This involves testing your store's mobile settings, as mobile devices are now the primary means of browsing and purchasing on the internet. Optimizing your store for SEO is another vital step in ensuring your store ranks high in search results and attracts targeted traffic. With Shopify's built-in SEO tools, you can easily optimize your store's content, metadata, and site structure to improve its visibility and search engine rankings.
High-quality photos play a crucial role in your store's overall appearance and brand image. By using professional-looking photos, you can showcase your products in the best possible light, instilling trust and confidence in your potential customers.
To further boost your store's performance, consider creating targeted ads on platforms like Facebook and Google, and employing email marketing campaigns to engage with your customer base. Additionally, encouraging customer reviews and showcasing them on your store can provide valuable social proof and expedite the decision-making process for potential buyers.
By implementing these optimization strategies, you'll be well on your way to maximizing your store's performance and ensuring a successful Shopify experience.
Shopify Payment Solutions
Shopify offers a variety of payment solutions to cater to the diverse needs of its merchants. Shopify Payments, the platform's own payment provider, allows you to accept a wide range of major payment methods, providing a seamless and convenient shopping experience for your customers.
In addition to Shopify Payments, the platform also supports third-party payment gateways, allowing you to integrate with various payment providers to process transactions. This flexibility enables you to choose the best payment solution for your business and customer preferences.
Shopify also offers manual payment options, allowing you to accept payments via methods such as cash on delivery, bank deposits, and more. This versatility ensures that you can cater to a wide range of customer preferences and payment methods, further enhancing your store's appeal and accessibility.
With Shopify's payment solutions, you can provide a seamless and secure shopping experience for your customers while effectively managing your store's transactions.
Managing Orders and Inventory on Shopify
Managing orders and inventory on Shopify is a breeze, thanks to the platform's comprehensive tools and features. You can easily track orders, manage stock levels, and set pricing for your products, ensuring a smooth and efficient workflow for your online store.
Shopify provides you with user-friendly tools which help you keep track of orders that you ship on your own. Additionally, Shopify simplifies the process of dropshipping products and digital items like e-books and music downloads. With the platform's support, you can focus on growing your business while Shopify takes care of the logistical details.
For those who want to manage their Shopify store on the go, the Shopify app is available for both iPhone and Android devices, providing convenient access to your account and store management features from your mobile device.
By leveraging Shopify's order and inventory management capabilities, you can effectively streamline your store's operations and focus on providing an exceptional shopping experience for your customers.
Marketing Your Shopify Store
To effectively market your Shopify store, it's essential to utilize a variety of strategies, including social media, email campaigns, free shipping, upselling and cross-selling techniques, and Shopify Collabs. Social media is a powerful tool for building a relatable brand and fostering customer relationships. By integrating your Shopify store with platforms like Facebook, Instagram, and Pinterest, you can expand your reach and connect with potential customers. Email campaigns can help keep your customers informed about new products, promotions, and other store updates. With Shopify Email, you can create professional and engaging email campaigns to capture your audience's attention and drive sales. Offering free shipping can also be a significant incentive for customers to make a purchase, as research shows that 68% of US customers refrain from making online purchases if retailers do not provide free shipping. By implementing these marketing strategies, you can effectively boost your store's visibility and increase sales.
Analyzing and Improving Your Shopify Store's Performance
To ensure your Shopify store's continued success, it's important to regularly analyze its performance and make data-driven improvements. The Shopify analytics dashboard provides valuable insights into customer behavior, sales data, and financial reports, allowing you to make informed decisions about your store's strategies.
By closely monitoring your store's performance, you can identify trends and patterns that can inform your marketing, inventory management, and product pricing decisions. This data-driven approach can help you optimize your store's operations and maximize its potential for success.
Don't forget to check your store's speed and responsiveness on various devices, as these factors can significantly impact customer experience and conversion rates. Making necessary adjustments to ensure a smooth and seamless browsing experience can greatly enhance your store's performance and customer satisfaction.
By regularly analyzing and improving your Shopify store's performance, you can stay ahead of the competition and ensure your online business thrives in today's fast-paced eCommerce landscape.
Shopify Pricing Plans and Considerations
Shopify offers a variety of pricing plans with different features and capabilities to cater to the diverse needs of its merchants. From the affordable Shopify Starter plan to the enterprise-level Shopify Plus plan, there's a plan to suit every business size and requirement.
Before selecting a plan, it's important to consider your business's specific needs and the features required to support your store's growth. Each plan offers varying levels of functionality, from basic online store builders and inventory management tools to advanced automation and reporting capabilities.
The cost of a Shopify plan can range from as low as $9 per month for the Shopify Lite plan to $299 per month for the Advanced Shopify plan, with custom pricing available for the Shopify Plus plan. While considering the cost of a plan, it's important to also factor in any additional fees for apps and transaction fees, as these can impact your store's overall profitability.
By carefully evaluating your business's needs and the features offered by each Shopify plan, you can make an informed decision about which plan is best suited for your online store and its growth potential.
Shopify Alternatives: Comparing eCommerce Platforms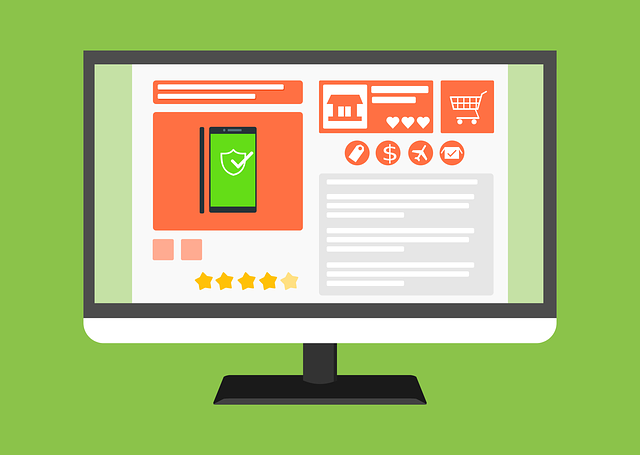 While Shopify is a popular and feature-rich eCommerce platform, there are several alternatives available for businesses looking to start an online store. Platforms such as Squarespace, Square Online, Ecwid, BigCommerce, WooCommerce, and Wix offer varying levels of hosting, design, pricing, payments, marketing, and reporting features.
When comparing eCommerce platforms, it's essential to evaluate each platform's hosting features, including uptime, scalability, security, and customer support. Additionally, consider the platform's design features, such as customization options, themes, and templates.
Pricing, payment processing fees, marketing tools, and reporting capabilities are also important factors to consider when selecting an eCommerce platform for your online store. By thoroughly assessing each platform's features and capabilities, you can make an informed decision about the best solution for your business needs.
Ultimately, the choice of eCommerce platform will depend on your specific business requirements and goals. Whether you choose Shopify or one of its alternatives, the key to success lies in selecting a platform that supports your store's growth and provides the tools and resources needed to thrive in the competitive world of eCommerce.
Summary of Shopify in 2023
In conclusion, Shopify is a powerful and versatile eCommerce platform that offers a comprehensive suite of features and tools to help businesses create, manage, and grow their online stores. From its user-friendly interface and customizable themes to its robust payment solutions and order management capabilities, Shopify is an all-encompassing solution for businesses of all sizes looking to succeed in the world of eCommerce.
Before diving into the world of Shopify, it's essential to carefully evaluate your business's needs and the features offered by each Shopify plan. By selecting the right plan and leveraging the platform's extensive features, you can optimize your store's performance and ensure a successful online business venture.
As you embark on your Shopify journey, remember that the key to success lies in understanding the platform's capabilities, optimizing your store for performance, and consistently analyzing and improving your store's operations. With the right approach and a commitment to growth, your Shopify store can flourish in today's highly competitive eCommerce landscape.
Frequently Asked Questions
What percentage of Payments does Shopify take?
Shopify takes 2,6% + $0.30 per transaction for online credit card transactions, plus an additional 1% fee for transactions made through third-party payment providers.
For in-person card transactions, a 2.5% transaction fee is charged. Overall, Shopify takes between 3,6%-3,1% per transaction.
How good is Shopify for beginners?
Overall, Shopify is an excellent option for beginners because of its intuitive user interface. Setting up a store is easy and straightforward, while the platform's features are beginner-friendly and can be used without expertise.
Shopify simplifies the process of setting up an online store for entrepreneurs, making it a great option for those getting started with ecommerce.
What is Shopify used for?
Shopify is an all-in-one e-commerce solution that allows businesses of any size to create an online store and sell products. It provides users with the tools they need to design a website, manage inventory and payments, track orders, and accept returns.